Talegraph just got a fresh new look to welcome all your pictures!
This summer you are going to capture beautiful moments: your kids' diving exploits, your trip around the world, an unforgettable wedding… and Talegraph will help you tell all these stories in pictures and share them with your friends and family.
New chronological presentation, new text blocks, new emojis: this new version is full of possibilities to tell captivating stories!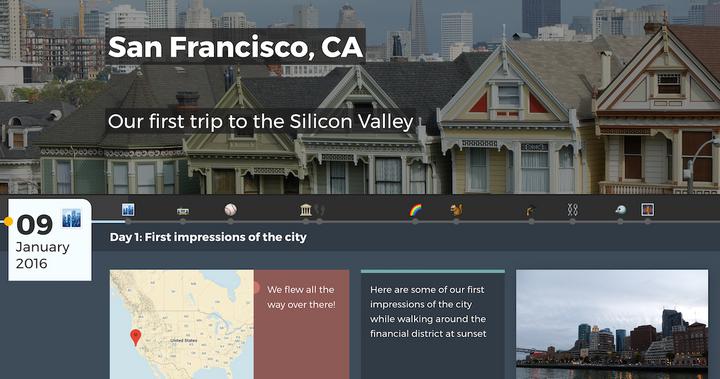 What's new?
There is now an album cover and a timeline to see your progression as you navigate through the album.
Pictures and maps captions are now always visible.
There are large texts as well as small texts, depending on how much you want to write.
We also made several technical improvements. The new site is faster to browse, text boxes can now be moved and more bugs have been fixed.
Which impact on the existing albums?
All your existing Tales have already been converted to the new version, so no action required from you!
And when you create a new album it will have the new look.
Check out Talegraph's new interface with the examples below: